So over the weekend I made some Crab Salad Sandwiches.
They looked BEAUTIFUL.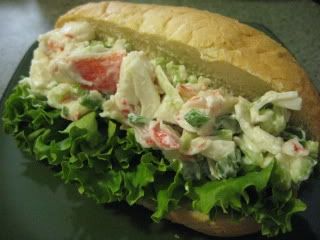 Doesn't that look yummy?
It was bland & blah!
Tawny & I were the only ones eating them, since no one else in my house eats that kinda thing.
I was going for basic... think Lobster Roll...
*drool* I wish I hadn't just thought Lobster Roll... there are no Lobster Rolls in Pittsburgh. *sob* Now I REALLY want one!!
Anyway...
I figured... it's good for Lobster Roll... I'll make a Crab Roll. Should be a tasty lunch right? WRONG!
My ingredients?
Imitation Crab (was that my first problem? I like that stuff... so I thought it would work)
Mayo
Celery
Green Onions
Salt & Pepper
Lettuce
Buns (no frankfurter rolls in Pittsburgh either)
Ok... I know that even has 'extras' if I was making a Lobster Roll... but I figured it would be fine.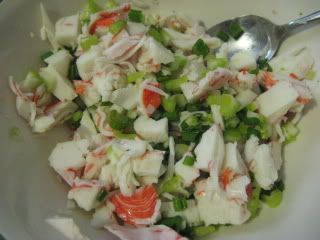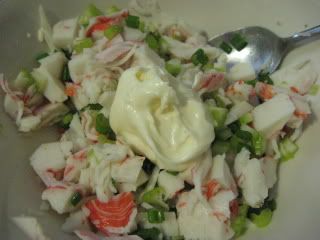 That's it.
Blah!
I even sprinkled lemon juice on it after a bite... no help.
It does look pretty though, doesn't it?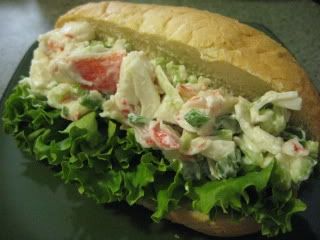 Can you fix my Crab Salad Sandwich?