We don't really do anything for St. Patrick's Day. But if there's an occasion or holiday, I like to make the food that goes with it.
I usually make colcannon. Ok... this was the second year.
It's wicked easy. If you can make mashed potatoes, you can make colcannon.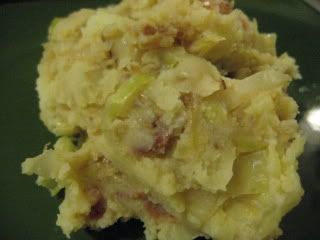 You'll need:
2 - 3 pounds of potatoes
1.4 lb bacon
1 medium onion, diced
1/2 small head of cabbage
butter
sour cream
salt & pepper
Peel the potatoes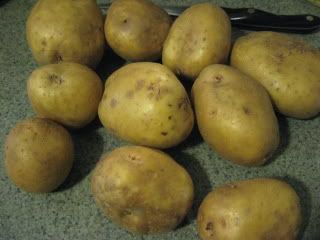 Cut into small pieces and boil until tender.
Shred half a small cabbage.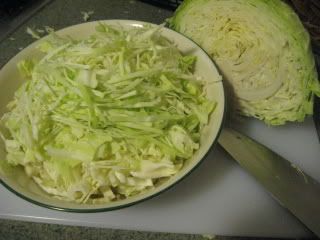 Dice a medium onion.
Cook a quarter of a pound of bacon and reserve drippings and set bacon aside.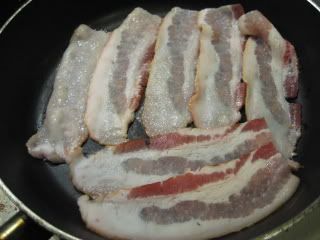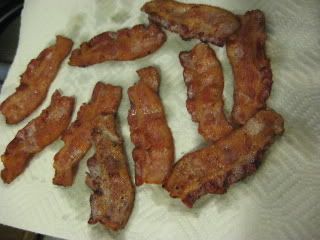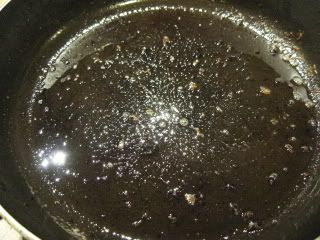 Cook onions & cabbage in bacon fat until tender.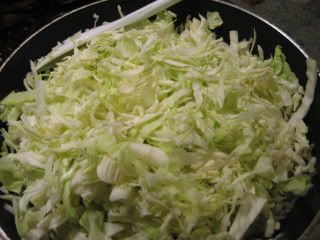 Drain the cooked potatoes.
Add butter, sour cream, salt & pepper and mash.
Add crumbled bacon, cabbage & onions to potatoes and mix well.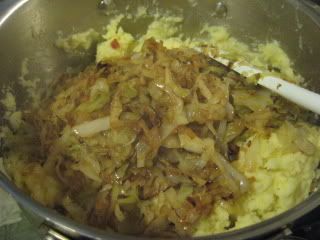 That's it!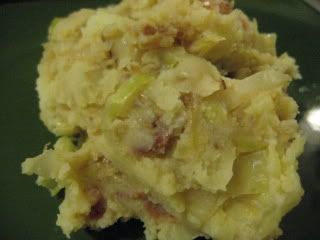 Last year I served it with corned beef... but I've decided that I don't really care for corned beef. So this year I made it with Mum's Easter Ham.
Stay tuned for her recipe.
Happy St Patrick's Day!!