It had been quite a while since I made chicken. I've been seeing lots of beautiful pan-sear chicken cutlets online lately and decided to try to do something with those.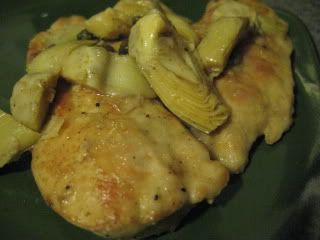 Chicken with Artichokes
Chicken breasts (or cutlets)
2 cans of artichoke hearts in water
2 TBLS capers
1 clove garlic, minced garlic
1/2 C dry white wine
1 C chicken broth
1/3 C flour
salt & pepper
olive oil
Mix the flour with salt and pepper in a shallow dish or plate and set aside.
Slice the chicken into cutlets and dredge them in flour.
Add some olive oil to a skillet and heat at medium temperature.
When the oil is hot, cook chicken until golden on each side. Don't crowd the pan.
Set cutlets aside.
Deglaze the pan with white wine.
Add minced garlic and cook for a minute or two.
Add chicken broth and cook for a few minutes.
Add chicken cutlets back to pan. Drain artichokes and add them to the pan along with capers.
Cook until artichokes are heated through and chicken is cooked through.
Serve with pasta.
~~~~~~~~~~~~~~~~~~~~~~~~~~
Mix flour and salt & pepper.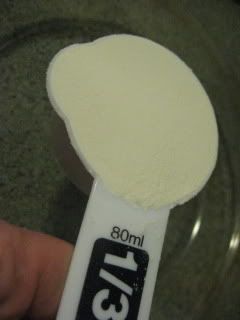 Slice chicken breasts into cutlets.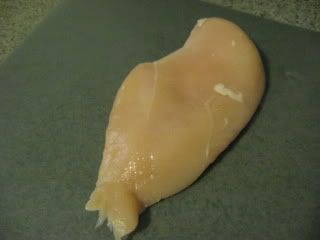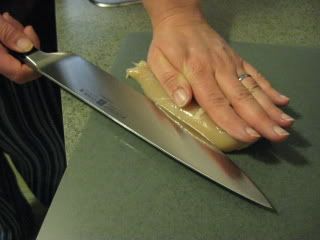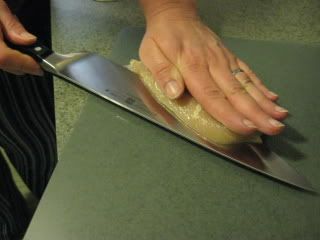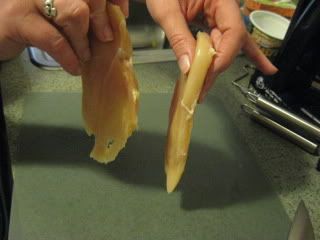 Dredge chicken cutlets in flour.
Heat olive oil.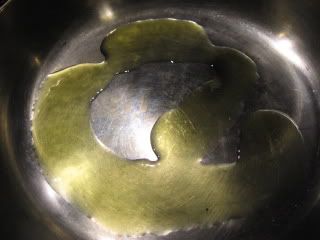 And brown cutlets.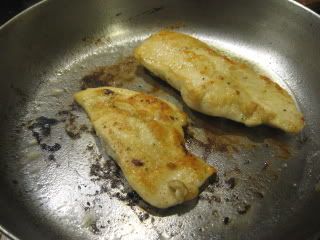 We can't waste all of these tasty little bits!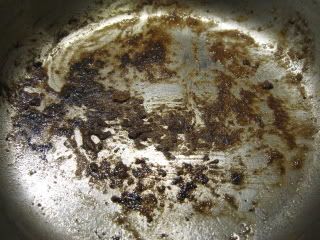 Pour some white wine into the pan and scrape up all of the browned bits.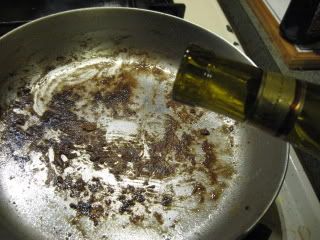 Now add the minced garlic and cook for a minute.
Add some chicken broth and cook for a couple more minutes.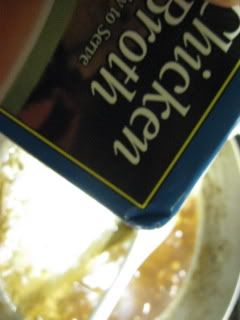 Add the chicken back to the pan.
Add the drained artichokes and capers.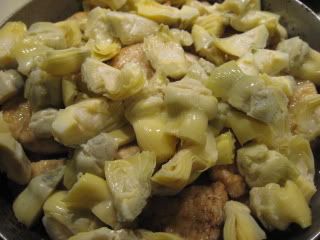 Cook a few minutes until artichokes are hot and chicken is cooked through.
Enjoy!
This was a wicked quick and easy dinner for a week night... but looks elegant enough for company!