I was looking for an easy dessert and found this on the Nestles website. I made a few changes to it. (it called for a TON of butter, that it really didn't need) Also I added some vanilla and a smidgy of salt. The kids really loved it.
Toll House Pie
2 eggs
1/2 cup white sugar
1/2 cup all-purpose flour
1/2 cup packed brown sugar
1/2 cup butter, melted and cooled
1 tsp vanilla
1/4 tsp salt
1 cup semisweet chocolate chips
1 cup chopped nuts (optional)
1 recipe pastry for a 9 inch single crust pie
Preheat oven to 325F
In a large bowl, beat the eggs until foamy.
Add vanilla.
Add salt and mix well.
Add white sugar.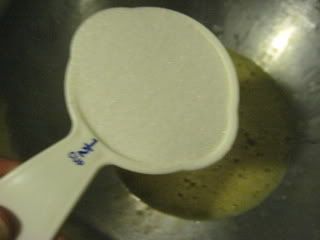 Add brown sugar.
Mix well.
Add flour.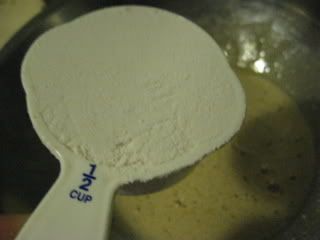 Mix well.
Melt 1/2 C butter.
I put it in the microwave for 25 seconds.
It's not completely melted, but I didn't want it hot. So I beat it with a fork until it was all melted and smooth and not hot.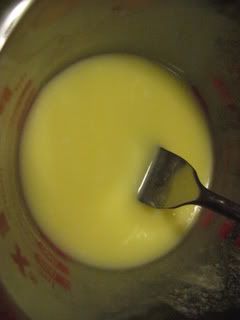 Add melted butter.
Mix well.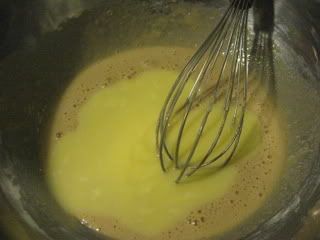 Add one cup semi sweet chocolate chips.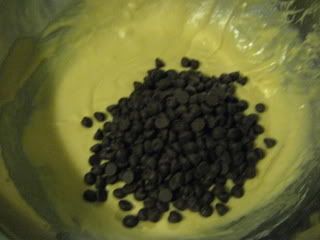 Stir until mixed.
Get your unbaked 9in pie shell. You could make your own pie dough but I cheated and unrolled one! (but I still got to use my mad crimping skillz!)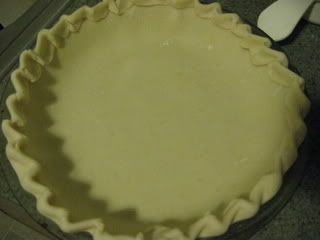 Pour batter into unbaked pie shell.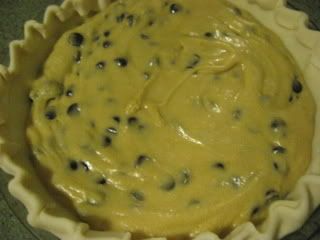 Bake at 325 for 50 - 60 minutes.
Cool for 15 minutes and serve warm topped with ice cream and a drizzle of chocolate sauce.
Enjoy!