Sunday I also wanted some kinda bread to go with dinner. I was looking for a savory muffin recipe. I ended up combining a few things I found and came up with this. I 'thought' they would be muffins... but really they came out as biscuits! They'd also be great dumplings or topping some kind of meaty veggie casserole.
You'll need:
2 1/2 C flour
2 tsp baking powder
1 tsp baking soda
1/2 tsp salt
2 tsp minced rosemary
4 TBLS extra virgin olive oil
3/4 C light mayo
3/4 C fat-free plain yogurt
1/2 C grated Parmesan, divided
Preheat oven to 400 degrees.
Combine flour, baking powder, baking soda and salt into a large mixing bowl.
Stir in the rosemary.
Add olive oil, yogurt, mayo and 1/4 C parmesan
Mix just until moistened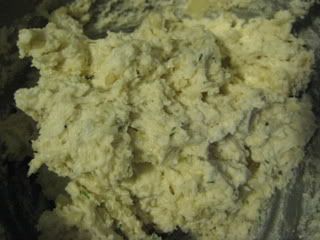 Spoon into muffin cups and sprinkle evenly with remaining parmesan.
Bake at 350F for 12 to 15 minutes or until toothpick comes out clean.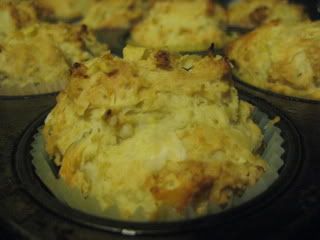 Enjoy!