This is great for breakfast when you'll be busy. All the work is done the day before. You just need to pop it into the oven. I like to make it for Christmas morning. It's great for weekends with guests or away. Last weekend, I took it up to my friend's cottage. Everyone really loved it!
1 lb ground breakfast sausage
1 tsp mustard powder
6 eggs, beaten
2 cups of milk
1 6oz package of your favorite seasoned croutons (or your own!)
1.5 C shredded cheddar cheese
(a couple of eggs rolled out of the pic!)
In a medium skillet, brown sausage, drain and set aside.
(I should just use 'stock' photos of this... I have a ton of different pics of browning ground meat!)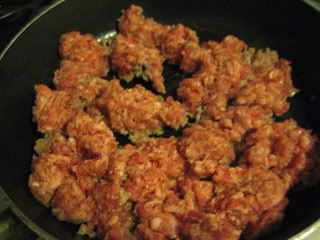 In a large bowl, whisk together eggs, milk, and mustard.
Add croutons.
Add cheese.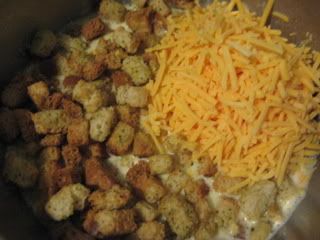 Add sausage.
Toss to coat evenly.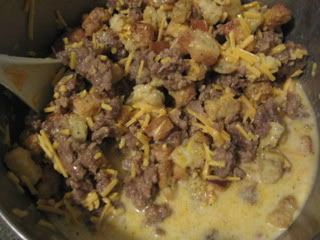 Pour into greased 13x9 pan.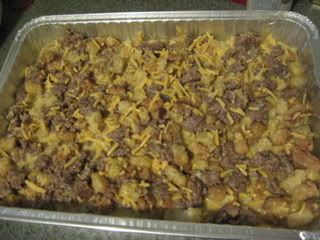 Cover and refrigerate 8 hours or overnight.
Preheat oven to 350F.
Bake 45 - 60 minutes, until top is golden and eggs are set.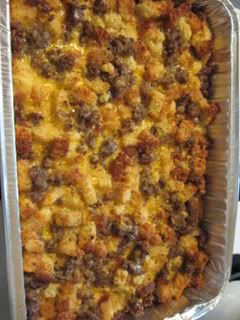 Enjoy!!