Sunday, I was going to make the English Muffin Bread I saw over at
Amber's Delectable Delights
and then make breakfast sandwiches with it. But ultimately decided I was way too lazy on Sunday to do it! (I will do that another time)
I LOVE McDonald's McSkillet Burritos. So I decided to make them at home.
You'll Need:
2 or 3 smallish boiled potatoes
2 or 3 slices of red onion
1/3 of bell pepper
6 eggs
a little milk
taco seasoning
a bit of oil or broth
1 lb breakfast sausage or chorizo
shredded cheese, I like colbyjack
4 large flour tortillas
your favorite taco sauce
Cut your cooked potatoes into cubes
Dice your onions & pepper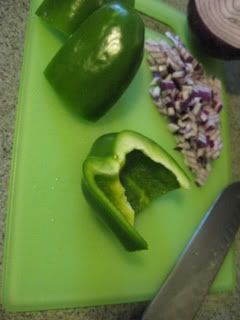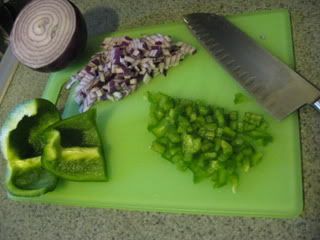 Now if I didn't have a picky family... all of this would be cooked in one skillet... however... everyone likes their burritos different and I usually play short order cook in the kitchen.
But since I do have a picky family....
Put your potatoes in a skillet with a bit of oil or broth and sprinkle with taco seasoning.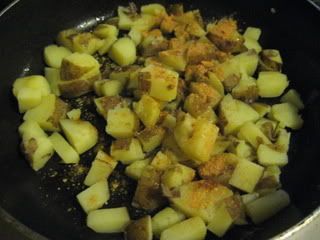 Cook until heated through.
In another pan... add your onions & peppers and a bit of oil or broth.
Cook until well caramelized.
While you're cooking the potatoes & onions & peppers... cook your sausage until no longer pink.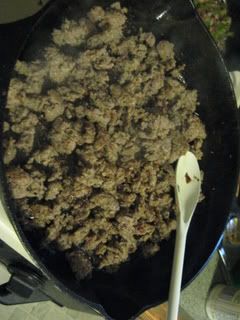 What's that? Your family eats whatever you put in front of them??
Put sausage, onions & peppers in a skillet and cook until sausage is no longer pink. Add potatoes & taco seasoning and cook until potatoes are heated through.
Ok... Meaty/Veggy part is ready... you need to scramble your eggs.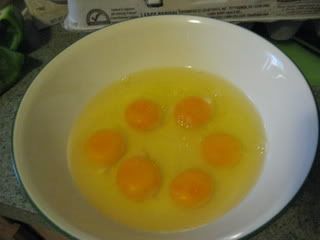 Add some milk
Whip 'em up.
Spray yet another skillet with cooking spray
Add your eggs
Cook on medium low... add some taco seasoning or taco sauce.
Mmmmm... taco seasoned eggs, ready to be rolled into burritos.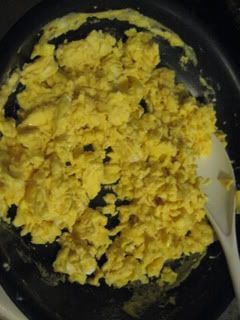 Assemble your Skillet Burritos.
Start with a flour tortilla
Lay down some cheese (I like them CHEESY)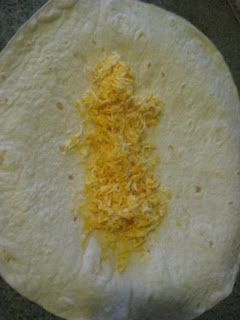 Then your meat & veggies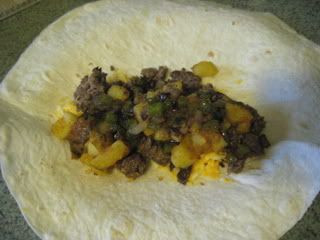 Now some eggs (Gosh darnit!! typing this I could really go for one of these right now!)
Some taco sauce
More cheese!!!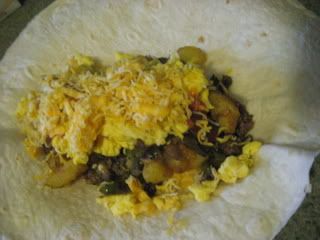 Now roll it up!
Fold up the bottom over the filling, then fold in the sides.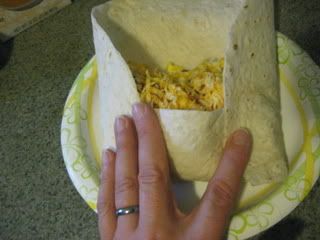 Roll it over and enjoy!!