Bobby is my best sous chef and loves to cook on his own. One of his favorite things to make is Peanut Butter Chocolate Fudge.
This is Bobby.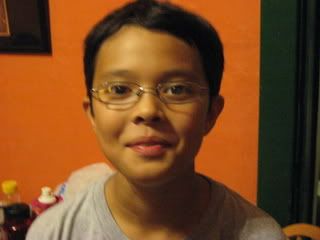 This is Bobby's Peanut Butter Fudge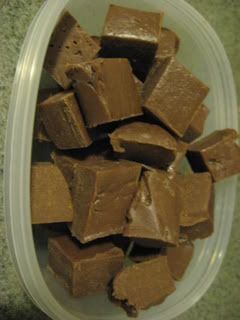 Bobby's Peanut Butter Chocolate Fudge
2 2/3 C Peanut Butter Chips
1 1/3 C Milk Chocolate Chips
1 14 oz can Sweetened Condensed Milk
1 tsp Vanilla
1/8 tsp salt
Here's what you need to make his fudge.
Pour peanut butter chips and chocolate chips into a sauce pan.
(This cup has 2/3 C peanut butter chips in the bottom of it)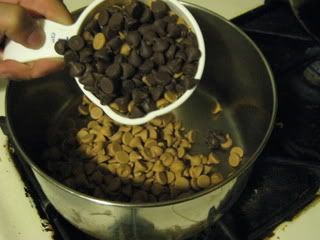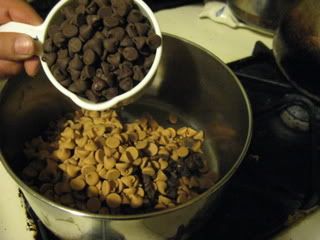 Cook on low heat, stirring occasionally.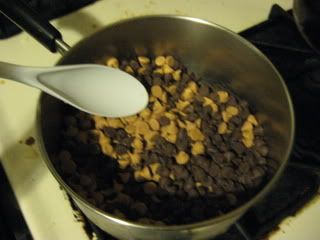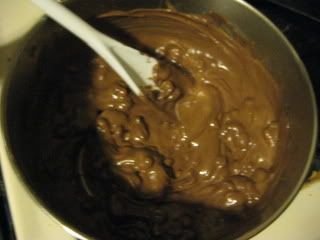 Cook until chips are melted.
Remove pan from heat.
Stir in sweetened condensed milk.
Add vanilla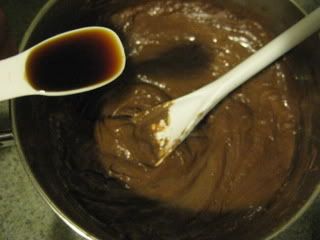 Then add salt and stir until well combined. Don't take too long, because it starts to get firm quickly.
Line an 8"x8" pan with parchment paper (or spray with cooking spray).
Spread chocolate/peanut butter mixture in the lined pan.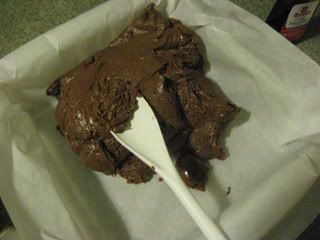 Smooth it all out so that it's even.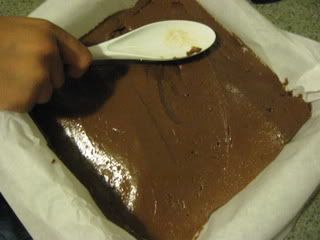 Cool 2 hours in fridge.
Remove fudge from pan.
Cut into squares. (If your pizza cutter isn't sharp enough, you might need help from a grownup for this part)
Now you eat it!!