It's that time of year again.
Eggnog is in the grocery store!
Jon loves French Toast, so I decided to make him some with Eggnog!
It's wicked easy.
A few eggs...
A big splash of Eggnog...
Some freshly grated nutmeg...
Whisk it all together...
And some nice thick Texas Toast bread...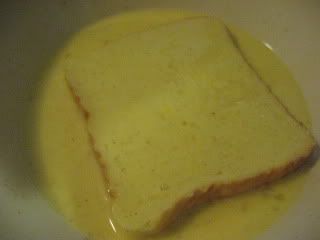 Into a hot buttered skillet...
Give it a flip...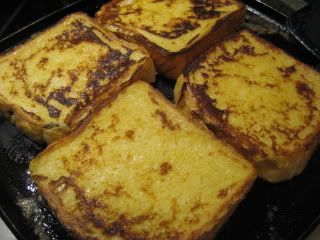 And it's time for breakfast!
French toast is not usually my first choice for breakfast. I definitely prefer pancakes. But I have to say, this French Toast was insanely delicious!!!
This is perfect to serve to your overnight holiday guests!