This is great on
Toad in the Hole
or any roast beast or potatoes!
Onion Gravy
1 small onion, diced
butter
some flour
Beef broth
savory
Sorry it's a little vague. I don't usually measure for gravy.
Saute onions with savory in butter until nicely browned. Sprinkle with a few tablespoons of flour. Cook 5 or 10 minutes, until flour is well browned. Add about 1 1/2 cups of beef broth and whisk. Slowly add more broth until you reach your desired gravy consistency.
Brown the onions in butter with savory...
Add some flour...
Cook until the flour is well browned...
Add beef broth...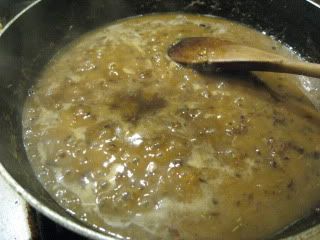 Be sure to scrape up all the bits in the bottom of the skillet...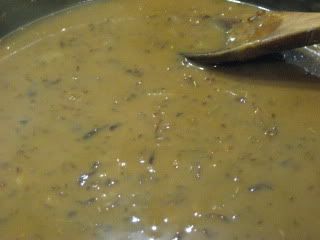 That's it!!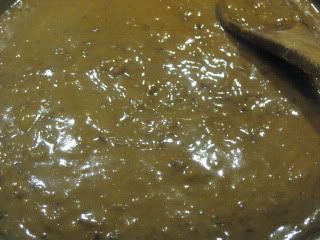 Homemade gravy ROCKS!