I made these for the first contest I participated in at
BakeSpace
. Actually it was the first cooking contest I had ever entered. As it turned out we were all declared winners. I tested these out on friends & family and every really loved them. They are moist and very tasty!
This is what you'll need:
(the butter was camera shy and didn't show up for the group photo!!)
Orange Coconut Cupcakes
1 cup sugar
2/3 cup vegetable oil
2 eggs
1 cup orange juice
3 cups all-purpose flour
1 tablespoon baking powder
1 teaspoon baking soda
3/4 teaspoon salt
1 (11 ounce) can mandarin oranges, drained and chopped
1 cup vanilla or white chips
zest of half an orange
TOPPING:
1 cup flaked coconut
1/3 cup sugar
2 tablespoons butter, melted
zest of half an orange
Preheat oven to 375F.
In a mixing bowl, combine the sugar, oil, eggs and orange juice; mix well.
Combine dry ingredients; stir into orange juice mixture just until moistened.
Fold in oranges and chips.
Fill greased or paper-lined muffin cups two-thirds full.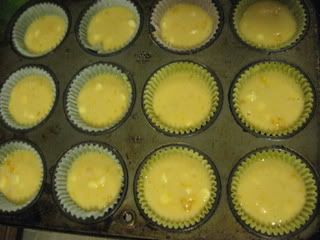 Combine topping ingredients.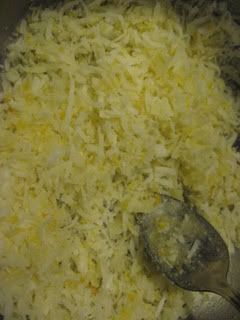 Sprinkle over cupcakes.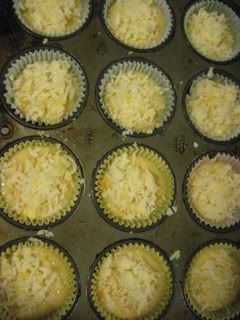 Bake at 375 degrees F for 15-20 minutes or until golden brown.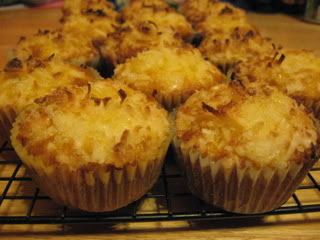 Enjoy!