These Green Chili Chicken Quesadillas are great for a crowd. I was looking for a quick easy appetizer a while back when I came up with these. Now I make them for parties & football games or just when a few friends stop by.
You'll need:
1 pkg large flour tortillas (8)
6 oz pre-cooked southwest style chicken breast slices,diced
4 oz can diced green chilis
3 or 4 green onions, cut into slices
16oz shredded colby/jack or pepper jack cheese
Start with a flour tortilla
Spread shredded cheese on half tortilla
Cover the cheese with diced chicken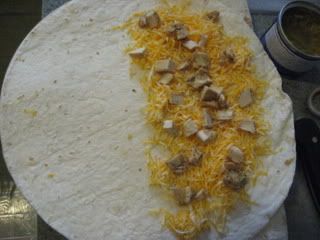 Then green onions
Then green chilis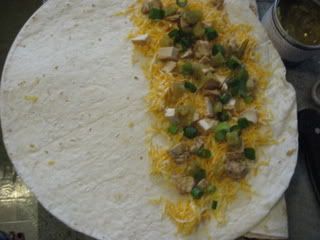 Then just a little more cheese
Fold in half, then go on to the next.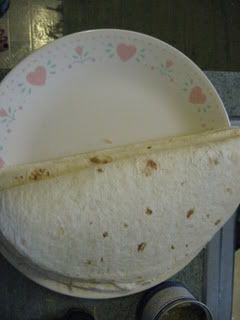 Place in a preheated medium hot skillet until golden and then flip and cook until golden & melty on the other side.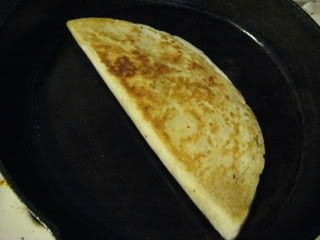 These work up really quickly. You can make them ahead and reheat them in the oven.
Cut into slices and serve alone or with salsa, guacamole or sour cream.