This was my first
BakeSpace Challenge
!
It was really fun! We had to make something using pork, tomato, spinach, mushroom, parmesan and onion.
So I decided to put together an Italian Sausage Spinach Quiche.
1/3 lb Italian pork sausage
2 big handfuls fresh baby spinach
8 smallish button mushrooms, chopped
6 oil packed, sun-dried tomatoes, chopped
2 TBLS oil from sun-dried tomatoes
1/2 C onion, diced
1/3 C shredded parmesan
2 cloves garlic, minced
1/3 C shredded mozzarella
1/3 C shredded provolone
big splash dry white wine
1 tsp Italian seasoning
salt & pepper
4 eggs
1 C half & half
1 9in unbaked pie shell
1 TBLS butter, melted
Preheat oven to 425F
Brush melted butter over unbaked pie shell and refrigerate 30 minutes, or until filling is ready.
In large skillet, brown Italian sausage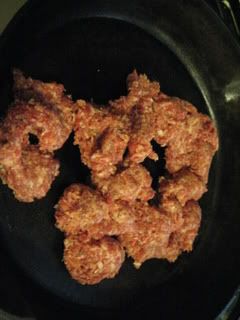 When no longer pink, drain and set aside.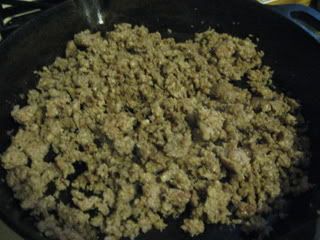 Get your veggies ready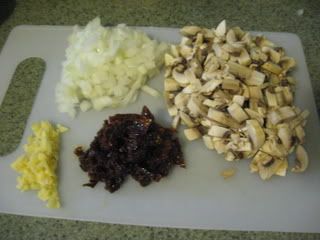 Add 2 TBLS of oil from sun dried tomato jar to skillet.
Saute onion & garlic until translucent.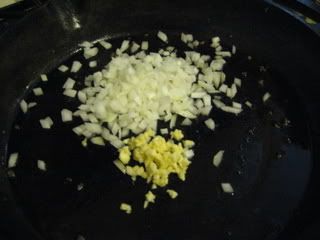 Add mushroom & sun-dried tomatoes, cook until mushrooms are tender.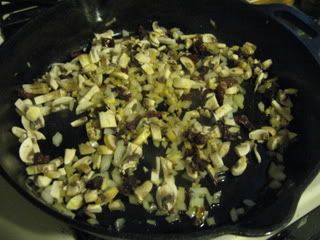 Add a big splash of dry white wine.
Add spinach and cook until spinach is wilted.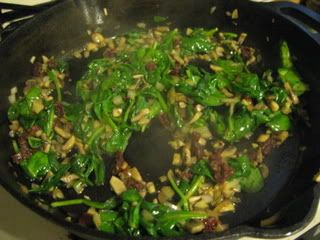 In a separate bowl, whisk together eggs, half & half, salt & pepper, and Italian seasoning.
Get butter brushed pie shell from fridge.
Sprinkle sausage evenly in the bottom of the pie shell.
Evenly cover sausage with vegetable mixture.
Sprinkle parmesan, mozzarella and provolone evenly over vegetables.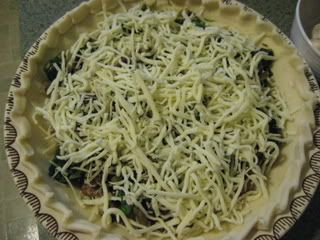 Pour egg mixture over everything.
Bake in preheated oven for 10 minutes.
Turn oven down to 325F and bake for 25 more minutes or until crust is golden and filling is set.
Allow to set for 5 to 10 minutes before cutting.
Enjoy!