I had never made lemon curd and really didn't even know this WAS lemon curd!
(and if it's actually NOT lemon curd... please let me know!)
I wanted an easy lemony topping for
Mini Cheesecakes
and found
this
recipe at
baking911.com
.
I didn't change it all.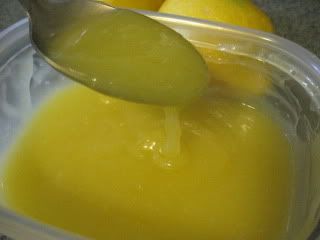 Delicious Lemon Topping Sauce
2 eggs, beaten
1 cup sugar
1/2 stick butter room temperature
1 tsp fresh grated lemon zest
1/4 cup fresh lemon juice
Place all ingredients in a sauce pan and whisk over medium heat until it thickens and just starts to bubble. Cover and chill. That's it!! Ready to use lemony stuff!!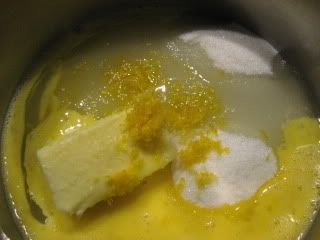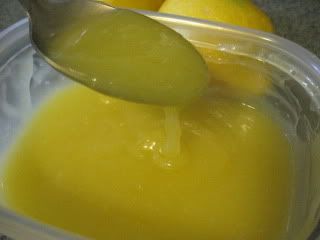 I used it to top
Mini Cheesecakes
.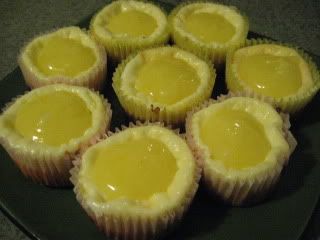 On this particular cheesecake recipe, I thought the lemon overwhelmed the cheesecake. But opinions were split. Some agreed and some thought it worked well. I guess you just have to try it and see for yourself!
Even though I thought it was a bit too much for those particular cheesecakes, I really enjoyed the flavor and will try this again for other recipes.
Tangy & delicious!