This is adapted from a Bobby Flay Salmon recipe. Everyone at my house really likes it. I've also made it with tilapia and we like that too!
Miso Ginger Chicken
(
printable recipe
)
2 - 3 lbs boneless skinless chicken breasts
1/4 C miso
1/4 C mirin
2 TBLS rice vinegar
3 TBLS green onions, chopped
2 inch ginger root, grated
2 tsp sesame oil
Whisk together all ingredient in a medium bowl. I used my 2.25 qt FoodSaver marinator. Add chicken breasts and toss until all are well coated. I covered and vacuum sealed the container. But you can just cover and put it into the fridge for about 30 minutes.
Bake at 350F until breasts get to 165 degrees, approx 20 minutes.
Ready to serve with your favorite sides!
~~~~~~~~~~~~~
Here's what you'll need.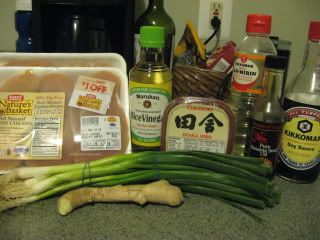 This is what the miso looks like.
Whisk everything except the chicken in a medium bowl.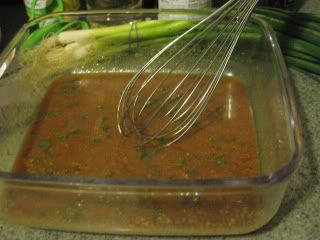 Add chicken and toss until all pieces are well coated.
I used a FoodSaver container because I like to vacuum seal meats in marinades.
Vacuum seal and marinate in fridge for 30 minutes.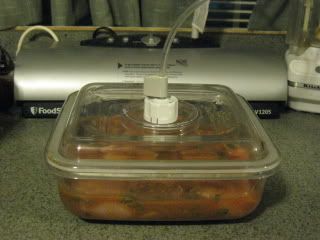 You can also just cover your bowl and let it marinate in the fridge without vacuum sealing. It's all good. =)
Preheat oven to 350F.
After 30 minutes, put the chicken and marinade into a baking dish and bake until chicken is cooked through and juices run clear (165F internal temp) approximately 20 - 25 minutes.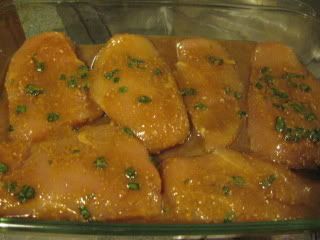 Out of the oven!
I served it with Wasabi Mashed Potatoes & Sugar Snap Peas.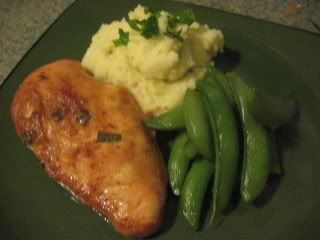 Try it will Asian Broccoli Slaw or Fried Rice!
Enjoy!