Until last week, I had never tried to make Mexican/Spanish rice from scratch. I usually used Rice-a-Roni... or some other mix.
Well... I decided to give it a try. I looked at a bunch of recipes online and picked out the stuff I thought we would like. I've made it twice so far and I think the we liked it better the second time. It had no tomatoes that time. I really like tomatoes, but no one else in my house really does. I didn't miss them at all in this simple tasty mild rice.
Mexican Rice
1 C Jasmine Rice (that's what I had on hand)
1/2 white onion, diced
2 cloves garlic
2 Tbls olive oil
2 tsp cumin (approx... maybe more - I like a lot)
1 TBLS dried cilantro
2 C chicken broth (you could use veggie or beef if you prefer)
1 8oz can tomato sauce
2 TBLS lime juice
salt & pepper to taste
In a medium skillet, heat olive oil.
Add rice & garlic & onions, saute until rice is golden.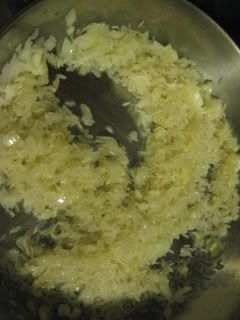 When rice is browned, add chicken broth, tomato sauce, lime juice, cumin, salt & pepper and cilantro.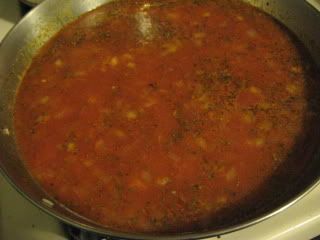 Bring to a boil. Then cover and reduce heat. Cook until rice is tender and liquid is absorbed.
Now it's ready to accompany your favorite Mexican entrees!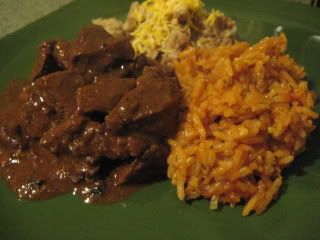 Enjoy!