I had some leftover Chile Colorado from last night. It had a lot of really awesome sauce, so I decided to make Chile Colorado Shepherd's Pie with the leftovers.
I went the VERY easy route and bought a bag of frozen veggies and Bob Evan's Southwestern Mashed Potatoes.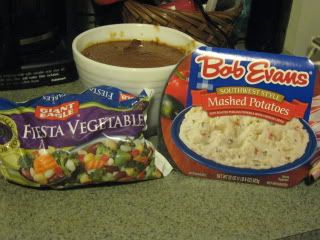 I just put the leftover Chile Colorado into a casserole dish.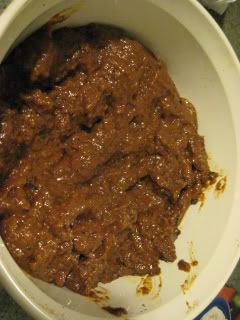 Added the fiesta frozen veggies (I think they just added beans & called it Fiesta)
Stir until the veggies are well mixed with the meat & sauce.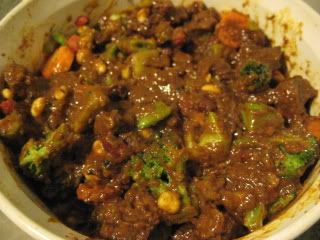 Spread the Southwestern Mashed Potatoes over the whole thing.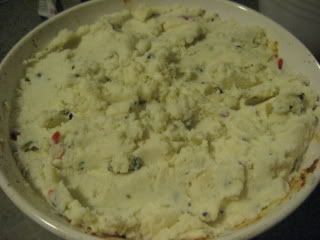 Bake in a 350F oven until the internal temperature reaches 165F. (this would have gone MUCH faster if I had microwaved the meat & veggies first... but I started with everything cold or frozen... so it took a little over an hour)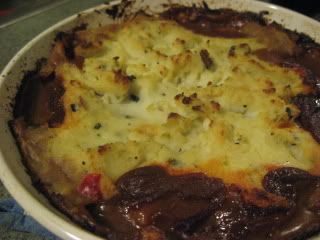 Spicy & delicious!!