Just a quick tasty side!
You'll need:
Fresh Green Beans
Fresh Ginger Root
Garlic Cloves
Salt & Pepper to taste
Scant drizzle of Olive Oil
Trim green bean ends and snap into bite-sized pieces.
Grate about a teaspoon of ginger root and a couple cloves of garlic.
Drizzle Olive Oil in a very non-stick, non-stick pan and heat to medium high.
Add Green Beans, Grated Ginger Root, Grated Garlic Cloves and toss until well mixed.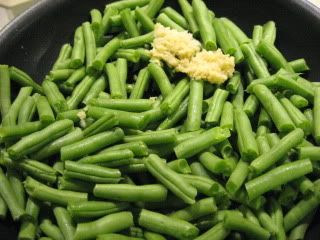 Saute until tender crisp.
Season with Salt & Pepper to taste.
That's it!!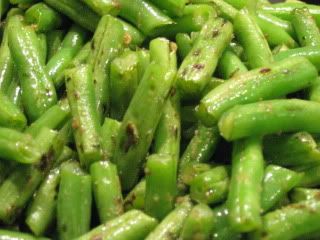 This goes with almost anything!