I love these. The first time I had them, a lady I worked with brought them in for a potluck. They're so simple to make, but I usually never think about them.
I made them a few weeks back... maybe for a football game... I don't remember!
Cream Cheese Rollups
6 large flour tortillas
2 8oz blocks of cream cheese, softened
1 packet ranch dressing/dip mix
1 4oz can diced green chilies
1 4oz jar pimentos
1 4oz can diced black olives
a couple of green onions
Combine all ingredients except flour tortillas. Evenly spread cream cheese mixture over each tortilla, leaving just a little tortilla edge all around.
Tightly roll up tortillas and wrap in plastic wrap. Refrigerate overnight.
Unwrap, slice into bite-sized pieces and enjoy!
For Christmas I've used red & green tortillas for a more festive look.
~~~~~~~~~~~~~~~~~~~~
Here's what you need
Mix everything together
Spread on tortillas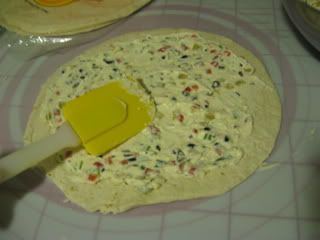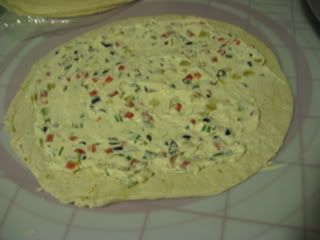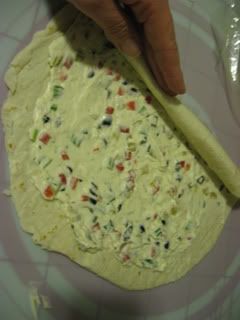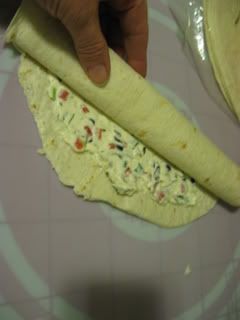 Wrap them up and put them in the fridge. (yeah...I was out of plastic wrap)
The next day... open them up and cut into bite-sized pieces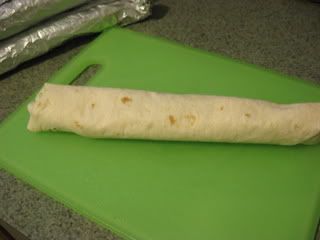 The end pieces are pretty scrawny and I usually eat them as I cut them off!
Enjoy!