I was in a total baking mood last week. Two pies in one week... wicked weird for me!
Anyway...
I still had some blueberries in the freezer from a previous family blueberry picking excursion and decided that I had to make pie!
Amaretto Blueberry Pie
1 9in unbaked pie crust (I bought mine and just unrolled it!)
5 C blueberries
1 1/2 C sugar
1/4 C tapioca
1/2 tsp cinnamon
pinch of salt
2 1/2 TBLS amaretto
Toss blueberries with sugar, tapioca, cinnamon and salt in a large bowl.
Sprinkle in amaretto and toss until well mixed.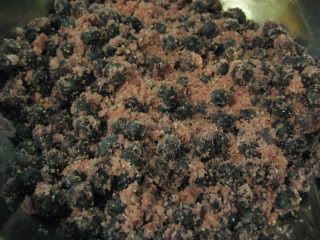 Pour blueberries into prepared pie crust.
Cover with remaining crust, crimp and vent.
I also sprinkled it with a little cinnamon sugar.
Cover crust edges with foil so they don't burn.
Bake at 350F for about an hour.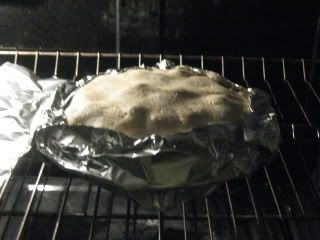 Cool completely and enjoy!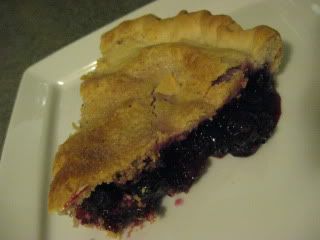 Maybe top it with a little whipped cream?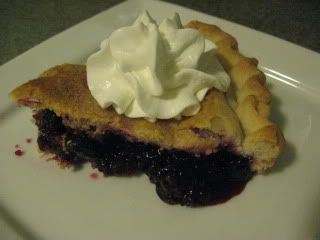 I heard lots of mmmm's while everyone was eating this. So it appears to be a keeper!!
As I look at these pie pictures, I've decided that I'm going to get rid of all of these pie plates, with recipes printed in them.
Recipes that I've never made!
I think I want to get some colorful fluted pie plates!
Something like this...
Pretty nice huh? Of course I don't see spending $45 on ONE pie plate. But I think I need to do a little shopping...
Jon... I'll update my Amazon wish list! I'll let you know when it's done baby!!
*kiss*