Let's say you were at
Piper's Pub
watching the USA vs Algeria football (soccer) match. You ordered some Curry & Chips to snack on, but were too wrapped up in the game to eat them. At the very end of the game, in stoppage time, Donovan swoops in and kicks the ball into the net for a game winning goal for USA! Woohooo!!!
Yikes! You told the boss you'd be in by noon and it's noon now. You're gonna be a little late already so you ask the bartender for a to-go box to take your Curry & Chips home for later.
Long afternoon at work, but all's well because USA is on to the second round!
It's so hot and you need a dinner plan. You have some leftover Curry & Chips from
Piper's Pub
, but that's not really enough for dinner... or is it?
How about a Curry & Chips Omelet?
Get out your leftovers from
Piper's
.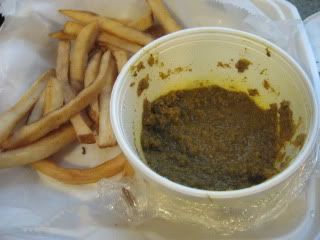 Pour the curry into a small sauce pan to reheat it. Or you could do it in the microwave.
Whisk up some eggs with a little milk and salt & pepper; then pour them into a hot non-stick skillet.
Foraging... can't have an omelet without cheese. Well, I guess you can, but I don't want one like that!
Found some muenster.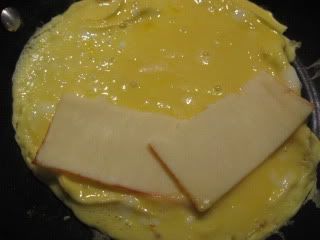 Break up your leftover chips and put them on top of the cheese
Let's add some more cheese while we're at it!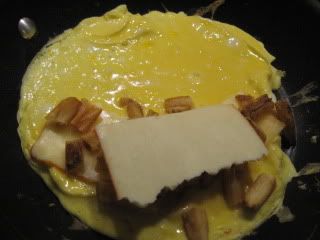 Close it up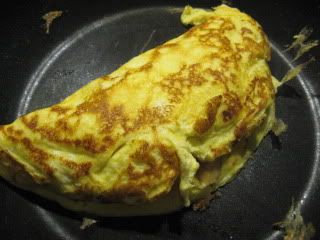 Slide it onto a plate and top it with hot curry and it's dinner time!