So Jon has been asking me to make It's-Its for him for probably over a year. I'm kind of a slacker... or procrastinator.
I like to try to recreate the foods he remembers.
Anyway... what's an
It's-It
you ask?
If you're not from the Bay Area, you probably have never heard of them. I know I hadn't.
An
It's-It
is a Chocolate Covered Ice Cream & Oatmeal Cookie Sandwich.
It's-It
Oatmeal Cookies
Vanilla Ice Cream
(or any flavor you like)
Chocolate
That's all you need.
Unfortunately I missed that they were covered in Dark Chocolate, so mine ended up being covered in Milk Chocolate. But they still turned out yummy.
Since I was making them at home, I used Homemade
Oatmeal Cookies
and Homemade
Vanilla Ice Cream
. And since Jon loves chocolate, I made some with chocolate ice cream too. But I only have one ice cream maker... so only the vanilla was homemade!
First, get the chocolate melted.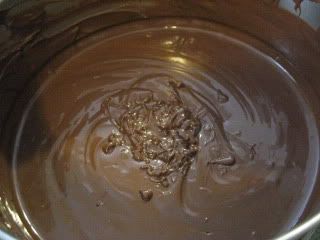 Now you have to work kind quickly.
Warm melty chocolate & cold ice cream, don't play nice out in the hot kitchen.
So start with cookies, flat side up.
Top with a big scoop of ice cream.
Top with another cookie.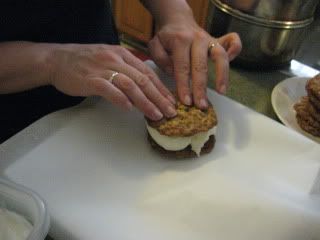 It helped that these cookies were pretty flat and chewy, so they didn't snap when I pressed everything together.
Now into the melty chocolate...
This super fast action shot is kinda blurry...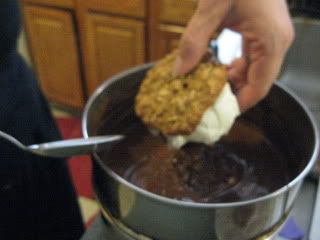 That came out way better than you thought it would, didn't it?
Ok, it came out way better than I thought it would!
Working with warm chocolate and ice cream was a little more challenging than I anticipated.
I did a couple of vanilla... now time for some chocolate.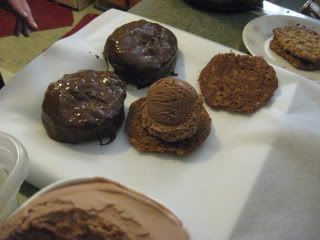 And into the chocolate.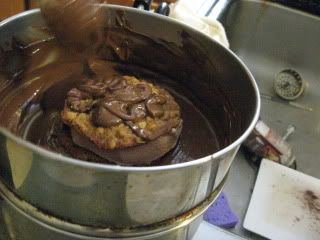 Ok... two of each.
Now quickly into the freezer!
Fast forward a couple of hours after dinner...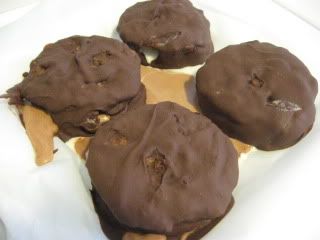 Ok... some leakage definitely occurred.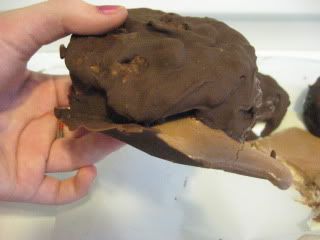 It kinda looks like it has a tongue!
At a couple/few hours... these were still kind of a melty tasty mess.
But Jon definitely liked them.
But, the next day, after sitting over night in the freezer, the remaining It's-Its were
much
better looking. And they held together when you ate them!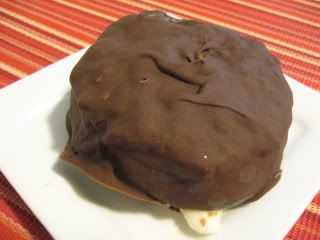 Less leakage...and neat and tasty!
Jon considered this a win!
If you're longing for this San Francisco treat, you can totally make it at home!