Everyone at Casa de Spryte needs to lighten up a bit. (well... except Bob) If you're a regular reader of my blog... you've seen the endless parade of fried stuff and stuff covered in cheese... plus all the baked stuff!
Anyway... I've been trying to eat a healthier breakfast at home lately. (as opposed to driving through Wendy's or McDonald's for a Chicken Biscuit or McSkillet Burrito; which I do FAR too often)
I had some hummus left over from
Baba D's
. Their hummus is so creamy and delicious. It's a gazillion times better than the hummus I make at home.
I also had a gorgeous tomato, half a cucumber and my favorite flat bread.
It's not like me to go meatless. I usually like lean turkey or chicken for breakfast. But I decided to make a veggie wrap for breakfast today.
I LOVE these... they're always very soft and pliable.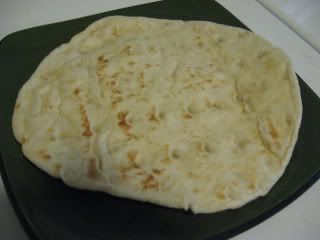 Spread flat bread with creamy delicious hummus.
Add gorgeous fresh veggies
Enjoy!!
This was a tasty, satisfying breakfast!
Just a quick garden update...
Tomatoes one week ago and this morning.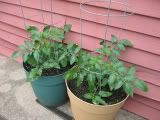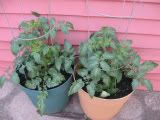 And two Crack Cilantro plants!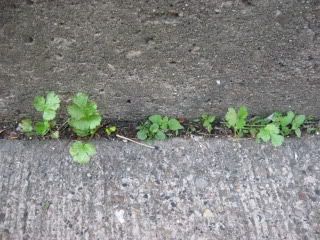 I haven't found any Crack Dill yet this year... but I keep checking!
Have a great weekend!